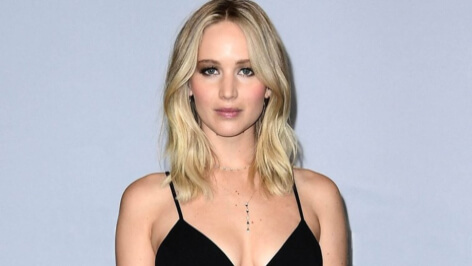 Jennifer Lawrence's "Giant Rock" Sparks Engagement Rumours
Jennifer Lawrence is reportedly engaged to her boyfriend of nearly eight months, Cooke Maroney.
The 28-year-old actress and the art gallery director have been dating since June last year, after they were introduced by Lawrence's friend, Laura Simpson.
The couple's newfound romance came seven months after Lawrence split up with 49-year-old director Darren Aronofsky, citing the huge age-gap between them as the cause behind the break-up.
According to reports, the "Red Sparrow" actress was spotted this week wearing a "massive ring" on her ring finger while she was on a dinner date with Maloney at Raoul's, a French restaurant in New York City.
A source told a media publication: "[The ring] was a giant rock. [Lawrence and Maroney] seemed like they were celebrating and people were talking about it. The ring was very noticeable."
Time will tell if the pair will tie the knot in the near future.
Image: Jennifer Lawrence stars in 'Mother!', released this month in the US. [online image] (2019) sourced on 06 February 2019 from: https://images.indianexpress.com/2017/09/jennifer-lawrence-759.jpg