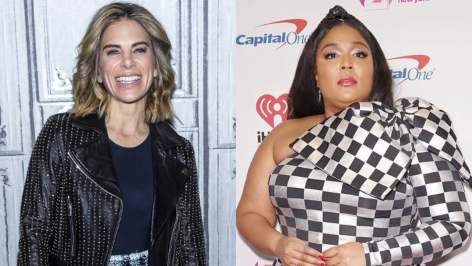 Jillian Michaels Under Fire for Fat-Shaming Lizzo
Celebrity fitness trainer, Jillian Michaels, has received backlash online after fat-shaming popular songstress, Lizzo.
In a recent interview with a media outlet, Michaels – who is best known for being a trainer on the competitive reality show, "The Biggest Loser" – lashed out at Lizzo, after host Alex Berg praised the plus-size singer for celebrating body positivity.
Michaels commented: "Why are we celebrating [Lizzo's] body? Why does it matter? … Like why aren't we celebrating her music? 'Cause it isn't gonna be awesome if she gets diabetes."
After Lizzo's fans criticised Michaels on social media for her fat-shaming remarks, the 45-year-old fitness expert merely doubled down on her views.
Tweeting out a statement on Wednesday, 8 January, she wrote: "We are all beautiful, worthy, and equally deserving. I also feel strongly that we love ourselves enough to acknowledge there are serious health consequences that come with obesity."
She added: "I would never wish these for ANYONE [sic], and I would hope we prioritise our health because we LOVE [sic] ourselves and our bodies."
Image Credit: Source