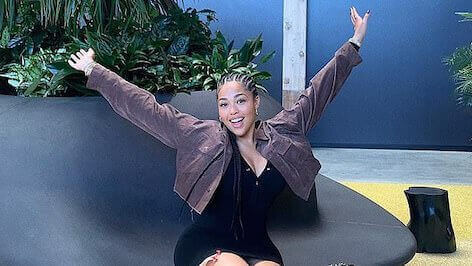 Jordyn Woods Friendless after BFF Fallout
Jordyn Woods is feeling left out in the cold after her falling out with former best friend, Kylie Jenner.
The 22-year-old model was slowly shut out of the Kardashian family after it surfaced that she had shared a kiss with basketball player, Tristan Thompson, at a house party in February. At the time, Thompson had been dating Jenner's older half-sister, Khloe Kardashian.
Woods received major criticism online following the cheating scandal, resulting in her and Jenner no longer being friends.
Speaking to a media outlet, the model revealed that she now leans on her family for support.
She said: "I don't really have a core friend group right now. I have my family. All of my friends are my family. A lot of my best friends are my childhood best friends and people I've known for two decades."
Woods says she is currently putting herself first and is focusing on the "overwhelming amount of support" shown by her fans.
Image Credit: Source