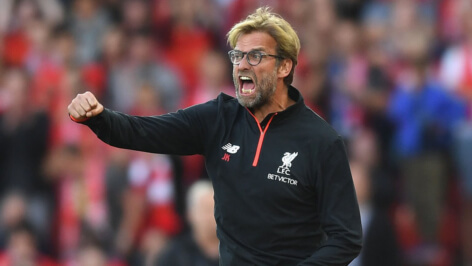 Jurgen Klopp Sees Red after Liverpool's 2-1 Defeat
Liverpool coach, Jurgen Klopp, has slammed referee Szymon Marciniak's performance during his side's recent match against Paris Saint-Germain.
The Reds suffered a 2-1 defeat at the hands of PSG in their UEFA Champions League encounter on Wednesday, 28 November in Paris, France.
However, replays suggested that some of PSG's stars may have over-exaggerated the fouls made on them. Meanwhile, Liverpool picked up six yellow cards after committing 20 fouls.
Speaking to a media publication, Klopp aired his frustrations with Marciniak's refereeing.
Klopp said: "The number of interruptions in the game was not cool. We won the fair play award two times in England and tonight we looked like butchers with the number of yellow cards."
He also slammed PSG star, Neymar, who has been accused of play-acting after falling to the ground during the match.
Klopp explained: "It was clever of PSG, especially Neymar, but a lot of other players went down like there was something serious. We were not that calm anymore, rather frustrated and negative frustration does not help."
Image: Liverpool boss Jurgen Klopp says his side need to be angry against Hull in the Premier League on Saturday. [online image] (2018) sourced on 30 November 2018 from: https://e1.365dm.com/16/09/768×432/jurgen-klopp-liverpool_3784013.jpg?20160922124932