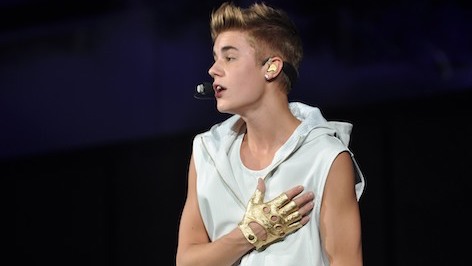 Justin Bieber Accused of Underpaying Ex-Choreographer
Pop singer, Justin Bieber, has been accused of "degrading women" and underpayment by choreographer and professional dancer, Emma Portner.
The 24-year-old professional dancer alleges that the "Never Say Never" singer "barely" paid her minimum wage, resulting in her being unable to buy groceries whilst working for him during his Purpose World Tour in 2016.
In a story on Monday, 1 July, she posted on Instagram, Portner explained: "I was sweeping studio floors to be able to practice my own craft. The way you degrade women is an abomination."
She continued: "I regret working under your name. I gave your universe my naive body, creativity, time and effort. Twice. For content you made millions off of."
Portner's list of allegations include Bieber collaborating with "overly problematic people", and that Hillsong Church, which he attends, is anti-LGBT – something that the church denies.
The claims come days after model Cara Delevinge encouraged the "Sorry" hitmaker to "spend less time sticking for men and more time trying to understand women."