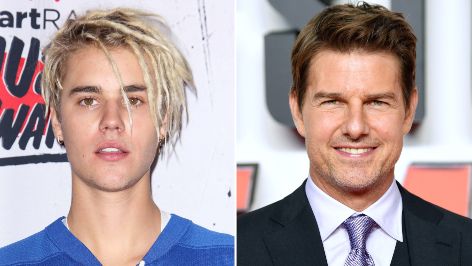 Justin Bieber is Cruisin' for a Bruisin'
In an unexpected move, Justin Bieber has challenged actor Tom Cruise to a mixed martial arts fight.
Taking to Twitter on Sunday, 9 June, the 25-year-singer reached out to the 56-year-old actor and laid down the challenge.
He wrote: "I wanna challenge Tom Cruise to fight in the octagon. Tom if you dont [sic] take this fight your scared [sic] and you will never live it down."
In the same tweet, the "I Don't Care" hitmaker also reached out to Ultimate Fighting Championship (UFC) boss, Dana White, asking him if he would stage the bout.
Although White has not yet responded, UFC fighter, Conor McGregor, chimed in to offer his services: "If Tom Cruise is man enough to accept this challenge, McGregor Sports and Entertainment will host the bout."
Meanwhile, many fans online believe that Cruise would win the fight hands down.
A fan tweeted: "Tom cruise does his own stunts and risks his life what's this boy gon do [sic]."
Cruise himself has yet to respond to Bieber's challenge. It remains unclear what prompted the singer to challenge a man 31 years his senior to a fight.
Image Credit: Source