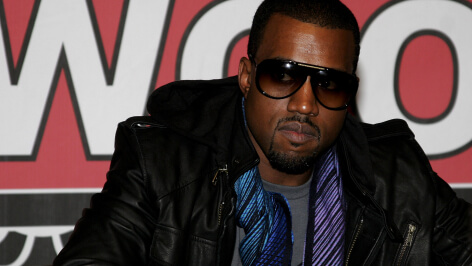 Kanye West Quits Social Media Over Pro-Trump Backlash
Kanye West has quit social media again amid criticism over his endorsements of President Donald Trump.
The 41-year-old rapper, who left social media last year but returned in April this year, deactivated both his Instagram and Twitter accounts on Sunday, 7 October.
This comes a week after West gave an unscripted, unaired pro-Trump speech on American comedy sketch show, "Saturday Night Live", while wearing a "Make America Great Again" cap.
The speech – along with a series of tweets in which West discussed abolishing the 13th Amendment, which outlaws slavery – drew widespread ire from fans and celebrities including Lana Del Rey, Whoopi Goldberg and Chris Evans.
Actor Pete Davidson slammed West's speech during the following "Saturday Night Live" episode, calling it "one of the worst, most awkward things I've ever seen here."
According to a media outlet, West's controversial actions may be a result of his struggling as the eleventh anniversary of his mother Donda's death approaches.