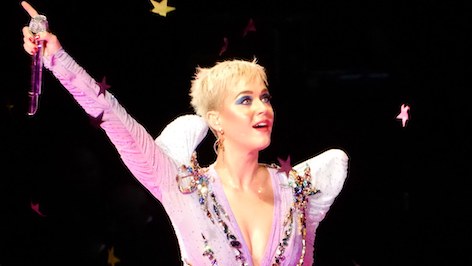 Katy Perry Sued Over Hillary Clinton Costume Photo Post
Katy Perry has been sued – again. However, this time it's not for copying the music of another musician, but for something she posted on Instagram.
On 29 October 2016, the 35-year-old popstar uploaded an image of her and friend, Michael Kives, dressed as Hillary and Bill Clinton respectively for Halloween.
The "Teenage Dream" songwriter was sued last Tuesday, 29 October, by Backgrid USA – the "celebrity news agency" that took the photo – for alleged multiple "infringements" and failing to pay the agency for image licensing.
According to legal documents, Backgrid apparently reached out to the singer's representatives numerous times since 2017, and now the company is seeking $150 000 in compensation for rights to the photo.
Other celebrities, such as Ariana Grande and Justin Bieber, have been hit with similar lawsuits for similar amounts by paparazzi over unlicensed images posted to Instagram.
Perry has yet to comment on the copyright infringement lawsuit.