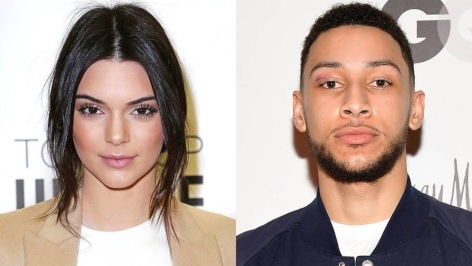 Kendall Jenner and Ben Simmons Break Up
After only one year of dating, Kendall Jenner and Ben Simmons have reportedly broken up.
According to media reports, the fashion model and the NBA star – who began dating in March last year and had kept their relationship as low-key as possible – have decided to split up.
A source told a media outlet that the former couple split before the Met Gala earlier this month, and that the distance between them "was getting to be a lot".
The source explained: "[Jenner] knew she had several out-of-the-country trips coming up and thought it would be best if they took some space. It's been hard for them with the time differences and both of their schedules, but there is a chance they will get back together."
This is not the first time that Jenner and Simmons' relationship has hit rocky ground: last September, their romance supposedly fizzled out for reasons yet unknown and they temporarily set their sights on other people.
The pair have yet to make a comment on the split.
Image Credit: Source