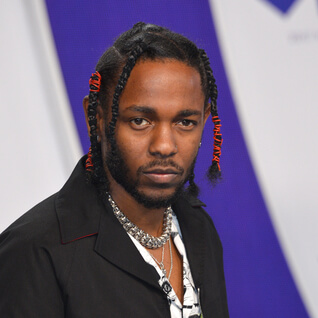 Kendrick Lamar Wins Pulitzer
Kendrick Lamar has won the Pulitzer Prize for music for his album, "DAMN."
His win has made history, as Lamar becomes the first rapper to scoop the award since the Pulitzers expanded to music in 1943.
He is also the first winner who is not a classical or jazz musician.
The 30-year-old artist combines rap with spoken word, poetry, jazz and funk to confront a range of issues in his lyrics, including police brutality and racial stereotyping.
The administrator of the prizes, Dana Canedy, said in an interview that "the time was right" for Lamar's win, and that "the jury and the board judging system worked as it's supposed to — the best work was awarded a Pulitzer Prize."
The board's decision was unanimous, and they called the album: "A virtuosic song collection unified by its vernacular authenticity and rhythmic dynamism that offers affecting vignettes capturing the complexity of modern African-American life."
Lamar's album featured Rihanna and U2, along with kinetic production from Sounwave and Mike WiLL Made-It, among others.
"DAMN." topped the charts and was among last year's most-streamed albums in the United States, however, it lost out to Bruno Mars' "24K Magic" for the Grammy Album of the Year Award.