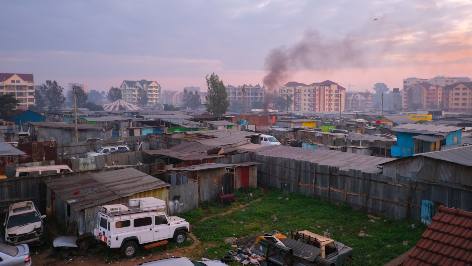 Kenya: 5 Suspected Terrorists Arrested
Five people suspected of planning a terror attack in Kenya's capital city have been arrested.
The suspects – consisting of a male US citizen, a Kenyan man and a Somali man, along with two Somali women – were allegedly carrying out a surveillance operation on Saturday evening, 18 January, at the Whisky Road pub in northern Nairobi.
It is believed by the authorities that this alleged operation was carried out in preparation for an attack in this part of the city.
Upon the suspects' arrest, items found on their person – including a laptop, an American passport, a US embassy security card, and various cheques – were confiscated. The white Toyota Vitz in which they were travelling was also seized.
The suspects were then handed to the anti-terrorism police unit.
Following recent attacks in the country by al-Shabaab – a Somalia-based, jihadist group with close ties to the terrorist organisation, al-Qaeda – Kenyan security forces have been clamping down on suspected terrorist-related operations.