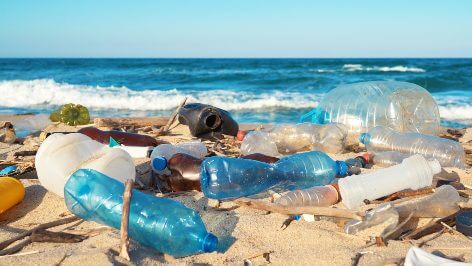 Kenya Bans Single-Use Plastics in Protected Areas
The usage of single-use plastic products in protected areas around Kenya has officially been banned.
Speaking on Wednesday, 5 June, at the Women Deliver 2019 Global Conference in Vancouver, Canada, President Uhuru Kenyatta announced the ban on these plastic products – they include bags, bottles, cutlery and plates.
Kenya first banned the use and manufacture of environmentally damaging plastics, polythene bags and packaging materials in 2017. Although the ban was initially met with hostility, it has since been mostly upheld by Kenyan citizens.
Referencing this first ban, President Kenyatta said: "Today, we are announcing another ban on single-use plastics in all our protected areas, including national parks, beaches, forests and conservation areas."
He added that creating a "sustainable environment" free from harmful plastics "is a guarantee to a healthy, better and productive society."
This second ban will come into effect on 5 June 2020.
About eight million tonnes of plastic are reportedly dumped into the Indian Ocean yearly. In Kenya, plastics have come to litter its beaches, forests and even block its drainages.