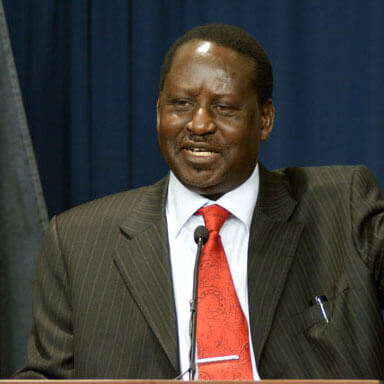 Kenya: US Warns Odinga
The United States has warned Kenya's opposition leader, Raila Odinga, to call off his "inauguration ceremony" next week.
Shortly after President Uhuru Kenyatta was sworn in for a second five-year term last month, Odinga announced that he would be holding his own inauguration ceremony.
Scheduled to take place on 12 December, Odinga's swearing in as "the people's president" is intended to protest Kenyatta's re-election win.
Kenya has faced a chaotic election year. Presidential elections held in August – won by Kenyatta – were overturned by Kenya's Supreme Court due to irregularities and allegations of fraud.
An election re-run was set for October, but Odinga opted to boycott the vote, due to his concern over a lack of election reforms in the country.
Thanks to Odinga's boycott, Kenyatta won the re-vote in a landslide, and – despite Odinga's protests – the election was validated by the courts.
Odinga and his supporters, however, have refused to accept Kenyatta as their president.
Salim Lone, Odinga's advisor, said that the opposition's inauguration will be in line with the law, and is intended to save Kenya from "electoral injustice".
Odinga, meanwhile, has hit back at the US. The opposition leader said that western countries cannot accuse him of violating the constitution, while they have been silent regarding the deaths of election protesters at the hands of Kenya's police force.