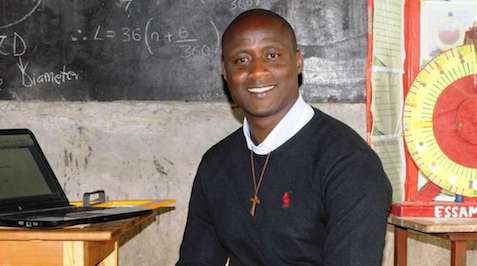 Kenyan Science Teacher Proves Passion Pays Off
Einstein once referred to teaching as a "valuable gift", and teacher Peter Tabichi recently found out how valuable when he won a global teaching prize valued at $1 million from the Varkey Foundation on 23 March.
Tabichi teaches physics and mathematics at Keriko Mixed Day Secondary School, located in the remote village of Pwani in Kenya's Rift Valley.
The school of over 400 students shares one computer, and there are 58 students for each teacher. Several students must walk seven kilometres each day to reach the school, a task made nearly impossible during the rainy seasons.
Despite the conditions, Tabichi's passion has never faltered and he has helped to build a culture of learning. His dedication has seen the school produce a mathematics and science team that qualified to participate at the International Science and Engineering Fair in the US.
His students have also won an award from the UK's Royal Society of Chemistry for producing electricity from local plant life and sewage.
Tabichi's win was selected from 10 finalists – all with notable stories – which earned him what many consider to be the "Nobel [Prize] for education".
Image: Source