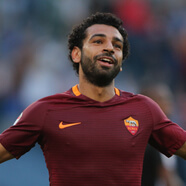 Klopp Sure Salah Won't Leave
Liverpool boss, Jurgen Klopp, has said that he is very sure that Mohamed Salah will be staying at the Reds this summer.
Salah's impressive performance has seen him score 39 goals in his first season with Liverpool, and he is currently leading the race for the Golden Boot, which has drawn the interest of other clubs, such as Real Madrid.
But Klopp is confident that Salah is delighted with life at Anfield, and has no intention of going anywhere.
He said: "I know that Mo feels very comfortable here, and he knows that our style of play suits him very well, so I am not worried about a transfer."
With his current total of 29 goals for the season, Salah could become just the third Liverpool player in history to score 40 or more goals in a single season.