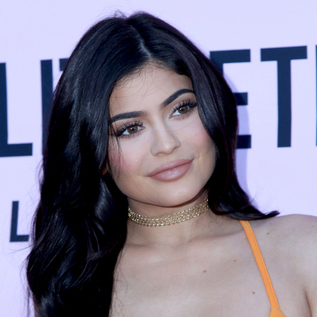 Kylie Jenner Drops out of Blac Chyna Lawsuit
Kylie Jenner has removed herself from the lawsuit that she and her brother, Rob Kardashian, filed against his ex-fiancee, Blac Chyna, last year.
Jenner and Kardashian filed the lawsuit in September 2017, and claimed that Chyna had attacked her ex with an electrical cable during a fight in December 2016.
The lawsuit also alleges that the fight caused upwards of $100,000 in damages to the home owned by Kylie Jenner, including broken doors, damaged walls and a destroyed television.
Kardashian accused Chyna of being under the influence of drugs and alcohol when she attacked him. The pair split up that same month.
Chyna, whose real name is Angela White, has filed her own lawsuit against several members of the famous reality television clan.
She alleges that they interfered with the production of her reality TV show, "Rob & Chyna" and that they demanded that the network not proceed with a second season.
The network has hit back, however, claiming that Chyna made it impossible to film the show because she refused to be in the same room as her ex, Rob Kardashian.
In November 2017, Chyna removed Khloe and Kourtney Kardashian, as well as Kendall and Kylie Jenner from the lawsuit.
Chyna is continuing to seek legal action against her ex-fiance, his sister Kim Kardashian and his mother, Kris Jenner.