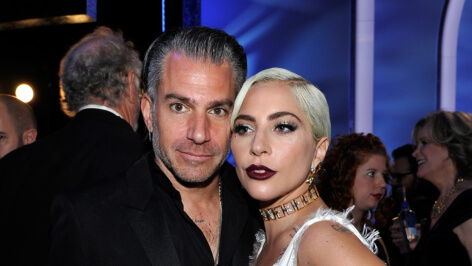 Lady Gaga Breaks Silence over Ending Engagement
Lady Gaga has confirmed that she is no longer engaged to talent agent, Christian Carino.
While performing at her "Jazz and Piano" show – held on Sunday, 2 June at the Park Theatre in Las Vegas, Nevada – the "Shallow" hitmaker addressed the fact that she and Carino were no longer an item.
She acknowledged the split before performing a rendition of Ella Fitzgerald's song, "Someone to Watch Over Me."
Flashing a ringless finger at the crowd as she walked across the stage, she said: "So, last time I sang this song, I had a ring on my finger. So, tonight will be different."
Gaga's confirmation comes four months after she appeared at the 2019 Grammy Awards without Carino at her side, nor was she wearing her pink diamond engagement ring.
A source told a media outlet regarding the reason for the former couple's break-up, in that Carino had been infringing on Gaga's creative process.
The source explained: "[Gaga] couldn't risk jeopardising her career in that way, over a man, and that's not something she would stand for."
Image Credit: Source