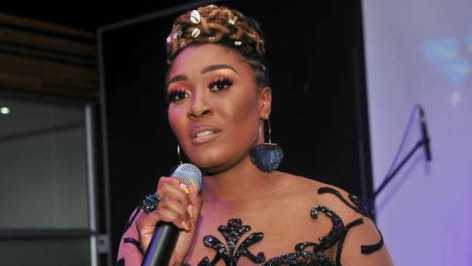 Lady Zamar Not Backing Down on Abuse Claims
Lady Zamar is standing her ground after coming forward with abuse allegations that she levelled against her ex-boyfriend, singer Jabulani "Sjava" Hadebe.
The "Collide" hitmaker – real name Yamikani Baranda – secretly dated Sjava for two years until they broke up in March.
Last week, Lady Zamar took to Twitter, where she not only accused Sjava – who was actually married throughout their relationship – of hiding his marital status, but claimed that he also verbally and sexually abused her.
Speaking to a media outlet, the songstress said that she is not backing down on her explosive claims.
She explained: "I said what I said and it is what I experienced. I put it up on Twitter and there's nothing more to it … too many women have been victimised, and I want them to understand it's not their fault. My purpose is to help young girls understand abuse and fight it head-on."
Meanwhile, Sjava indicated in a tweet that he will be taking legal action against his ex-girlfriend.
Image Credit: Source