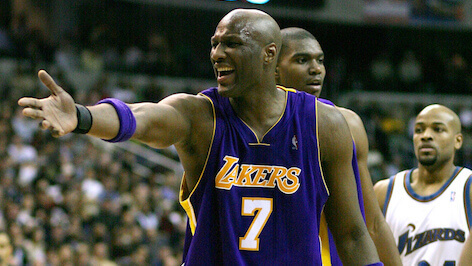 Lamar Odom's Manager Dispels Kidnapping Rumours
Lamar Odom was not kidnapped and held hostage over a gambling debt.
The 38-year-old former NBA star's manager, Zoul El Fassi, denies the rumour that started in June, shortly after Odom visited a woman named Savanna Waldrop in Portland.
Fassi said: "The kidnapping is false, it's a lie, it's made up. [Odom] does know her. He's not going to deny that, but she was just a girl he used to party with."
Odom later responded to the rumours in a tweet: "I also got lost in a rabbit hole together with my kidnapers, Rapunzel and the 7 dwarfs saved me [sic]! We all lived happily ever after."
Odom has been training over the past few months, sharing videos of himself training at the gym on social media. In July this year, he announced his return to professional basketball on Instagram.