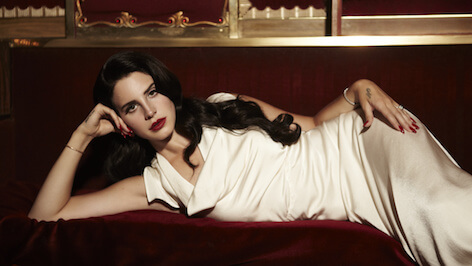 Lana Del Rey Criticises Kanye West for Pro-Trump Photo
Lana Del Rey called out Kanye West on Sunday evening for his support of US President Donald Trump, after the rapper posted a photo of himself wearing a "Make America Great Again" cap on Instagram.
West's photo was posted the day after he performed on the 29 September episode of American comedy sketch show, Saturday Night Live.
The 41-year-old record producer also gave an unscripted pro-Trump speech, that the show did not air, which has caused further controversy.
West has become known for his erratic behaviour, outrageous comments and previous endorsements of Trump.
Del Rey commented on West's Instagram photo: "Trump becoming our president was a loss for the country but your support of him is a loss for the culture."
The "Video Games" singer also criticised West's rampant narcissism and explained that he needs an intervention.
Many other celebrities have denounced West's comments.
"Captain America" star, Chris Evans, commented on West's behaviour on Twitter: "There's nothing more maddening than debating someone who doesn't know history, doesn't read books, and frames their myopia as virtue."