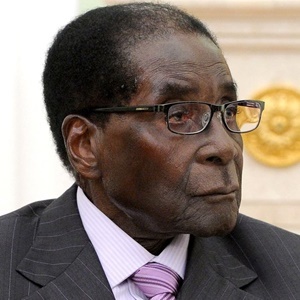 'Leave Mugabe alone,' says NPF over $15bn diamond theft
Zimbabwean political party, the National People's Front (NPF), has urged the Mines and Energy parliamentary portfolio committee to stop its efforts to get Robert Mugabe to explain the theft of $15 billion diamond revenue.
Mugabe was summoned to explain his 2016 claim that Zimbabwe lost this revenue in Chiadzwa due to corruption and foreign exploitation in the diamond sector.
However, the former president has now failed for the third time to attend the hearings.
The NPF's national spokesperson, Jealousy Mawarire, strongly opposed the portfolio committee's decision to summon Mugabe for questioning.
He also accused them of trying to implicate the former president to clear President Emmerson Mnangagwa and Vice President Constantino Chiwenga from any allegations.
Mawarire further warned the portfolio committee leader, Temba Mliswa, not to abuse the parliamentary systems through what he described as a "fake process aimed at obfuscating debate around the abuse of diamonds and diamond revenue through illegal mining activities by Zimbabwe's security ministries".
The NPF has further questioned why the committee is not questioning companies that were involved in diamond mining in Chiadzwa.
Anjin – owned by the current president and his vice – is one of the companies Mawarire says should have been summoned to parliament on the matter.
Image: Former Zimbabwean president Robert Mugabe [online image] (2018) sourced on 1 June 2018 from https://cdn.24.co.za/files/Cms/General/d/6585/a40f8c9ec560460cb2329b9c40073a8f.jpg