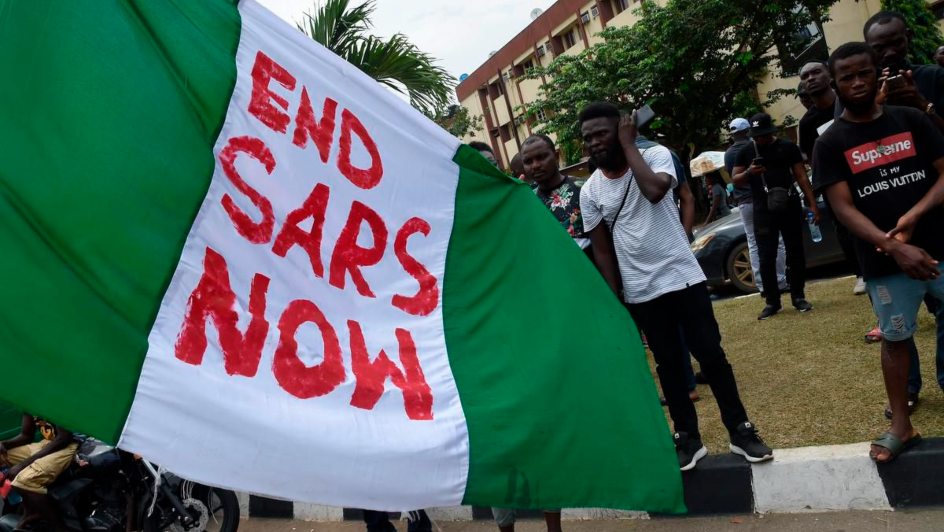 Lekki Massacre: Peaceful Protesters Shot Dead
Fury has erupted worldwide after several #EndSARS demonstrators were killed by security forces in Lagos, Nigeria.
According to reports, hundreds of unarmed demonstrators were peacefully protesting against police brutality on Tuesday night, 20 October, at the Lekki tollgate when the incident occurred.
Per eyewitness reports and video clips posted to social media, more than 20 Nigerian soldiers arrived at the tollgate and opened fire on the crowd with their rifles.
The death toll is unclear at this time, although sources say that as many as nine people have died so far.
Other demonstrators who were wounded during the shooting were transported to different hospitals in the city for treatment, after emergency personnels and ambulances were initially denied access to the tollgate.
The Nigerian army denied that its soldiers were present at the protest on Tuesday.
Nevertheless, they have received global condemnation from the likes of the country's Peoples Democratic Party, to US politician Hillary Clinton, the latter who urged the national government to "stop killing young protesters."
Lagos' state government has since ordered an investigation into the incident.
Image Credit: Source