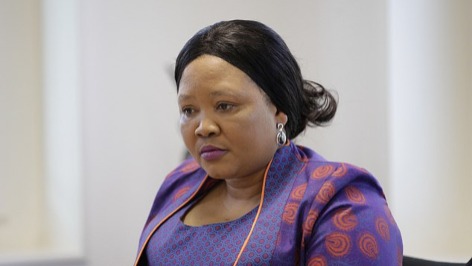 Lesotho: Fugitive First Lady Arrested for Murder
The first lady of Lesotho, Maesaiah Thabane, has been arrested and charged for the 2017 murder of her husband's ex-wife.
Lipolelo Thabane – who divorced Prime Minister Thomas Thabane in 2012 – was shot dead while driving home in Ha Masana, Maseru. The murder occurred two days before her ex-husband's inauguration.
Her murder was brought back into the public eye after police commissioner Holomo Molibeli – who was recently suspended by Thabane – claimed that the 80-year-old prime minister and his current wife were linked to his ex-wife's death.
According to reports, Mrs Thabane fled Lesotho for South Africa on 10 January. She then returned to her home country on Tuesday, 4 February, and handed herself over to the police.
Deputy Commissioner of Police, Mokete Paseka, explained: "[Mrs Thabane] has been charged with murder [and attempted murder] alongside eight others who are in Lesotho and South Africa."
It is believed that the police have a viable case against Mrs Thabane, who will remain in custody until she is due to appear in court.
Image Credit: Source