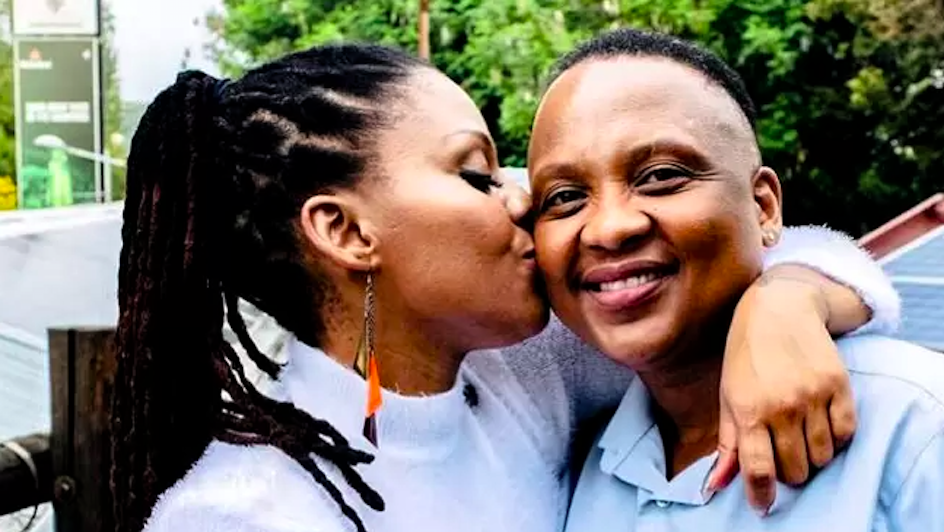 Letoya Makhene And Lebohang Keswai are Engaged
There's a celebratory mood in the air as one of Mzansi's most beloved actresses, Letoya Makhene, and her bae, Lebohang Keswa, recently announced that they're getting married.
Keswa popped the question over the weekend in the most romantic way – she took Makhene on a hot air balloon ride in Magaliesburg, Gauteng – while landing, a banner captioned with "Letoya Will You Marry Me" was on the ground.
On Sunday, 18 October, the "Generations The Legacy" actress' lover shared a proposal video on Instagram, in which Makhene could be heard saying "yes" to Keswa's question.
Later that day, the love birds gathered with their friends and families to celebrate their big day.
The couple started dating about 8 months ago and endured negative comments from homophobic social media users after announcing their relationship.
However, the actress has held her head high and been unapologetic about her bond with Keswa.
She was recorded in an online video saying: "[Keswa] is everything I need! What I live is that love conquers all. When we started this relationship we got a lot of criticism, but we have learnt to live with it."
Image Credit: Source