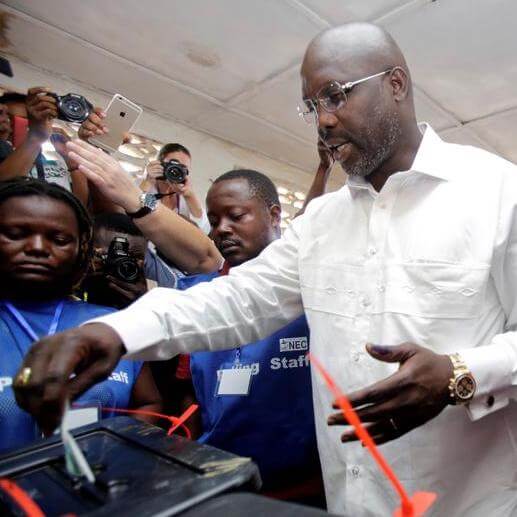 Liberia: Presidential Election Challenged
Liberia's ruling party is challenging the results of their recent presidential elections, in which their candidate, Joseph Boakai, placed second.
The Unity Party announced on Sunday that it would join the Liberty Party and All Liberian Party in lodging complaints with the National Elections Commission (NEC).
A joint statement released by the three parties allege that the election was "characterised by massive systematic irregularities and fraud".
The Unity Party has also accused its own member, current President Ellen Johnson Sirleaf, of interfering in the election, by hosting electoral officials at her home before the vote.
The 10 October election saw former international soccer star George Weah take the lead, with 38.4% of the votes. However, Weah did not receive enough to win the vote outright.
Under the Liberian constitution, if no candidates receive an absolute majority, the candidates with the two highest totals face-off in a runoff ballot.
The runoff ballot between George Weah and Joseph Boakai is scheduled for 7 November, but the contesting parties said that they hope the court will rule before then.
Image: George Weah casts his ballot [online image] (2017) sourced on 30 October 2017 from https://s3.reutersmedia.net/resources/r/?m=02&d=20171012&t=2&i=1205252320&r=LYNXMPED9B1O5&w=1280