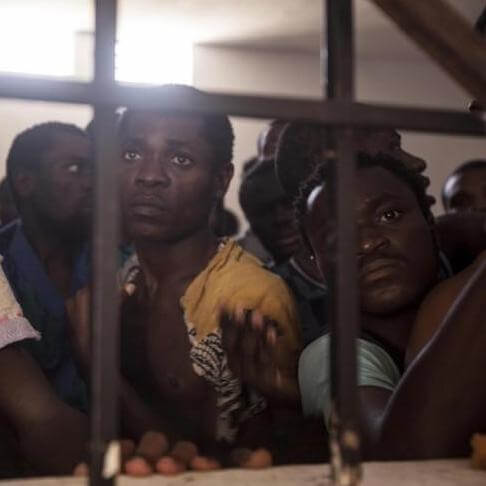 Libya: People Sold as Slaves
Hundreds of African migrants and refugees are being bought and sold in slave markets across Libya every week, according to an anonymous human trafficker source.
Earlier this month, a video emerged of people being bought and sold like livestock.
In a grainy cell phone video, an auctioneer can be heard describing a young Nigerian man as one of a group of "big strong boys for farm work".
According to the source, stranded refugees are being kidnapped, held for ransom, and sold into slavery or prostitution.
Many are murdered by the traffickers who promise to smuggle them into the country, or die from thirst in the Libyan desert.
It is estimated that 150 000 migrants and refugees cross the Mediterranean Sea from Libya each year, in hopes of making a new life for themselves in Europe.
According to reports, the current situation has been caused by a combination of Libya's splintered government since Muammar Gaddafi's fall, and the massive influx of Nigerian refugees fleeing Boko Haram.
To combat this horrific situation, Libya recently reached a deal with European and African leaders to allow the emergency repatriation of refugees and migrants who face slavery, abuse, and murder in the country.
The African Union, European Union and UN have also announced the creation of a task force to deal with the migration crisis, and to dismantle the crime networks involved in human trafficking.
Image: African migrants wait to be sold as slaves [online image] (2017) sourced on 1 December 2017 http://anonymous-news.com/wp-content/uploads/2017/11/download.jpg