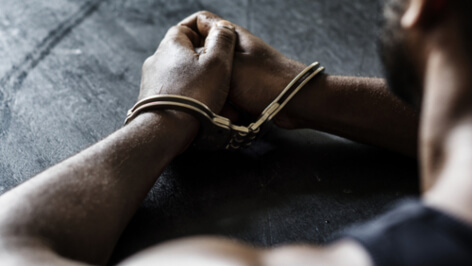 Libyan Forces Capture Egyptian Militant
The Libyan National Army (LNA) has confirmed its capture of an Egyptian militant with radical Islamist links on Monday, 8 October.
In a statement posted on its Facebook page, the LNA – which is allied with authorities in eastern Libya and in Egypt – apprehended Hisham el-Ashmawi in Derna, an eastern town known to be a stronghold of radical Islamists.
The LNA added that el-Ashmawi "was wearing an explosive vest but was unable to detonate it" at the time of his capture.
According to Egyptian authorities, el-Ashmawi is a former army officer who served in Egypt's special forces before his dismissal in 2011. Prior to his dismissal, he had undergone a military trial, in which he was accused of spreading radical Islamic ideas.
El-Ashmawi is believed to be responsible for the attempted assassination of Egypt's then-Interior Minister, Mohammed Ibrahim, in 2013.
He is also believed to be allies with the Islamic State group's rival, al-Qaeda, led by Egyptian militant, Ayman al-Zawahri.
The LNA said that it would hand over el-Ashmawi to the Egyptian authorities after investigations are completed.