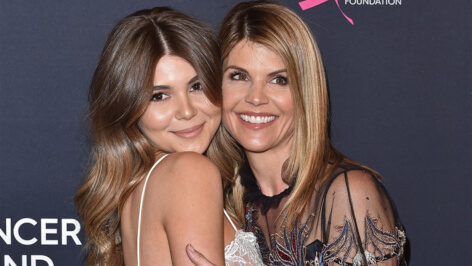 Lori Loughlin's Daughter Allegedly Aware of College Scheme
YouTube star and influencer, Olivia Jade Giannulli, allegedly knew about her parents' involvement in the college admissions scheme that has recently caused widespread scandal.
Her parents – actress Lori Loughlin and designer Mossimo Giannulli – are among 40 people who have been arrested in connection with an alleged scheme which sees wealthy parents paying bribes to have their children admitted to top US colleges.
They reportedly paid $500 000 to secure the college admission of Giannulli and her sister, Isabella Rose, at the University of Southern California (USC).
A source claims that the YouTuber was in on the scheme from the beginning.
Speaking to a media outlet, the source explained: "[Giannulli] would have never gone along with it if she thought this would happen. Her thing is that she trusted her parents."
After receiving public backlash, including losing endorsement deals on beauty products, Giannulli has been left "distraught and embarrassed". She has not yet returned to USC's campus.
Meanwhile, her parents are currently being investigated for their roles in the scheme.
Image Credit: Source