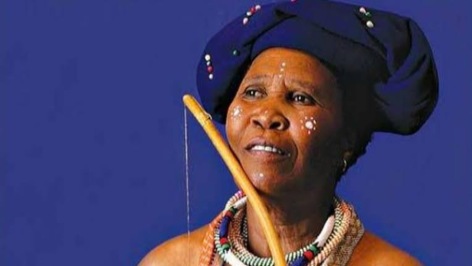 Madosini Returns Home after 15-Day Hospital Ordeal
IsiXhosa musician, Madosini Latozi Mpahleni, has arrived back to South Africa after spending 15 days in France.
Back in November, 76-year-old Madosini was scheduled for three performances in Europe, when she suffered heart complications on her way to the third performance in Geneva, Switzerland.
After being treated at the Clinique Mutualiste in Lyon, France, she again suffered complications and was admitted to another hospital in Annecy.
According to a previous statement by Pedro Espi-Sanchis – who accompanied Madosini on the brief tour – the ailing musician needed urgent financial assistance to return home and receive further medical treatment.
In another statement released on Monday, 2 December, Espi-Sanchis revealed that Madosini was safely back home in Cape Town's Langa township, after her insurer Hollard agreed to pay for her medical and travel costs.
Revealing that Madosini needs to undergo heart surgery early next year, he added: "These costs are not covered by the travel insurance, but we hope to find the good will from corporate and government sources to pay for Madosini to receive the best treatment possible in South Africa."
Image Credit: Source