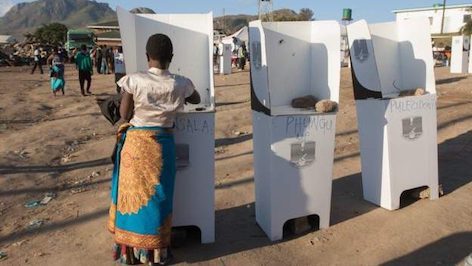 Malawi: Reports of Bribe Offers in Election Results Case
Malawi's Chief Justice, Andrew Nyirenda, has requested that the Anti-Corruption Bureau (ACB) look into allegations of bribery targeting judges involved in the case concerning the presidential election results.
Honourable Nyirenda has written to the bureau, alleging that there have been attempts to bribe the five-judge panel presiding over the election petition.
The petition – filed by opposition leaders – has requested that the panel to determine the case of the May 2019 election results, which declared President Peter Mutharika the winner.
President Mutharika received 1 940 709 votes, whilst Lazarus Chakwera of the Malawi Congress Party received 1 781 740 votes. United Transformation Movement leader, Saulos Chilima, came third with 1 018 369 votes.
Chakwera and Chilima are disputing Mutharika's win, and want the Constitutional Court to determine the validity of last year's results.
Reyneck Matemba, ACB director, has confirmed the complaint and that investigations are underway.
He said: "You may wish to know that the complaints that the ACB received are not against any political parties or any of the parties to the presidential elections case, but against specific individuals."
Image Credit: Source