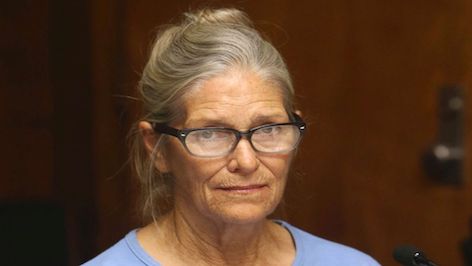 Manson Family Member Recommended for Parole
After 22 parole attempts, officials are recommending that Leslie Van Houten – a former member of the murderous Manson Family cult – be released on parole.
According to the California Board of Parole commissioners, Van Houten is suitable for release, after spending more than 40 years in prison.
Van Houten was convicted for her role in the 1969 murders of supermarket executive Leno LaBianca and his wife, Rosemary. She was also convicted of conspiracy to murder the Manson Family's five other victims – actress Sharon Tate, who was eight months pregnant, and four of her friends.
Van Houten was just 19 years old when cult leader Charles Manson ordered her to take part in the killings.
Now 69, Van Houten told the commissioners during her 2018 parole hearing that the remorse she feels for helping commit the murders is what has driven her to make amends in prison, where she has helped other inmates get their education and adjust to life in confinement.
This is the third time Van Houten has been recommended for parole. It is now up to new governor of California, Gavin Newsom, to decide whether he will reverse it, modify it, send it back to the board for review or take no action. No action would mean parole for Van Houten.
His predecessor refused the parole board's recommendation twice, leaving Van Houten in jail. Sharon Tate's sister, Debra Tate, who testified at Van Houten's parole hearing, has slammed the parole board's recommendation for parole, and has demanded that all Manson Family members remain in jail for life.
Cult leader, Charles Manson, died in prison of natural causes in 2017 at age 83.
Image: Leslie Van Houten in 2017 [online image] (2017) sourced on 1 February 2019 from: https://s.abcnews.com/images/US/houton-2-ap-er-190131_hpEmbed_5x4_992.jpg