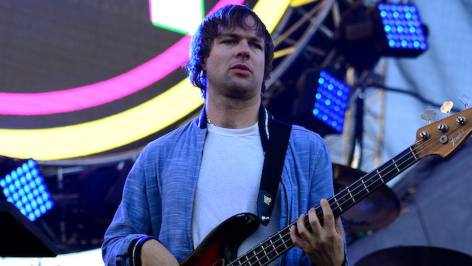 Maroon 5 Star Arrested for Assault
Maroon 5 bassist, Mickey Madden, was reportedly arrested last Saturday, 27 June, for felony domestic assault.
According to reports, the 41-year-old musician – who is unmarried – was taken into custody in Los Angeles, California, and charged with a wilful infliction of "a traumatic injury on a spouse or cohabitant."
The identity of the alleged victim is currently unknown.
Per online records, Madden was released from custody that same day after placing $50 000 on bail.
A spokesperson for Maroon 5 commented on the situation via a media statement: "We are deeply devastated by this disappointing news. As we learn more, we are looking at this very seriously. For now, we are allowing all of the individuals involved the space to work things through."
This is not Madden's first brush with the law: in 2016, he got busted on cocaine charges. In court, he accepted a conditional dismissal offer in exchange for one day of community service.
Image Credit: Source