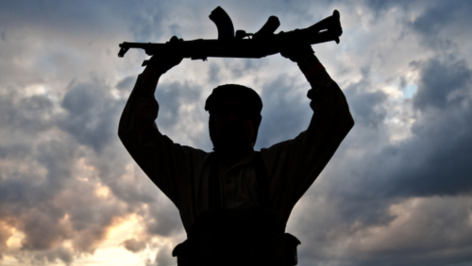 Masked Gunmen Attack Libyan Oil Company Headquarters
A group of masked gunmen attacked the headquarters of Libya's National Oil Company (NOC) in Tripoli on Monday, leaving four people dead.
Mahmoud Abdelwahed, a journalist reporting from Tripoli, said: "The masked men were armed with automatic rifles when they stormed the main gate of the building. They shot at the security guards and used hand grenades."
NOC chairman, Mustafa Sanallah, told a Libyan news channel: "The gunmen attacked the lower floors with random shooting and explosions. It was a very violent attack."
Two NOC staff-members died in the attack and 10 were left injured.
Two of the gunmen were also killed when security forces fought back to regain control of the building.
The attack comes a week after warring militia factions in the capital had reached a ceasefire agreement.
No group has yet claimed responsibility for the attack.
However, the interior ministry said in a statement that the gunmen may have been affiliated with terrorist organisation the Islamic State of Iraq and the Levant, better known as ISIL.