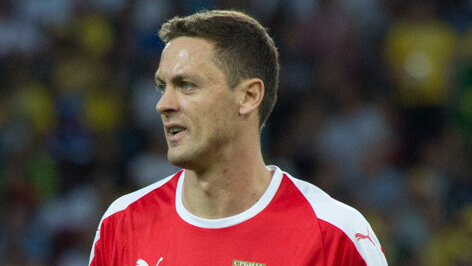 Matic: Solskjaer Responsible if Title Bid Fails
Manchester United midfielder Nemanja Matic has said that boss Ole Gunnar Solskjaer will have to hold himself responsible if the Red Devils do not compete for the Premier League title this season.
United last won the league title in 2013, and have had a difficult run for the last few seasons, are currently eighth on the table after four games.
Matic, who joined in 2017, has fallen out of favour at Old Trafford, playing only 22 minutes this season after making one appearance as a substitute against Southampton.
Solskjaer selected 22-year-old Scott McTominay to partner Paul Pogba in central midfield in their first four games, from which they have one win, one loss and two draws.
While Matic said he respected this decision, he added that he is determined to prove to the Norwegian manager that he belongs in the starting line-up.
The Serbian international said: "The coach must opt for the team that will fight for the title and if he does not win, he bears the responsibility."