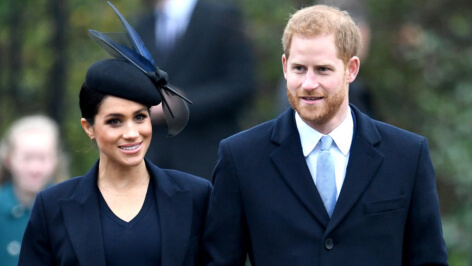 Meghan Markle Invited to Brother's Wedding Amid Family Drama
The half-brother of Meghan Markle is extending an olive branch to her and her husband, Prince Harry, in the form of a wedding invitation.
Thomas Markle Jr, who is set to marry Darlene Blount in March this year, has reportedly extended invites to the Duke and Duchess of Sussex to attend the wedding.
Speaking to a media publication, the 52-year-old explained that inviting the royal couple to his wedding could help end the rift between the duchess and her relatives – specifically their father, Thomas Markle Sr, and her half-sister, Samantha Markle.
The Duchess of Sussex has not been contact with her family since getting married in May last year, prompting her father and sister to criticise the royal family on all available platforms.
Markle Jr explained: "It's hopeful that if Meghan and [Prince] Harry came and my father … Meghan and Harry could spend some time together with him, and that would be good."
With the former "Suits" actress due to give birth soon, it is unknown if she and Prince Harry will attend the wedding.
Image: Meghan Markle and Prince Harry. [online image] (2019) sourced on 9 January 2019 from: http://www.bravotv.com/sites/nbcubravotv/files/styles/blog-post–computer/public/field_blog_image/2019/01/personal-space-meghan-markle-baby-title.jpg?itok=joGact4D&timestamp=1546964219