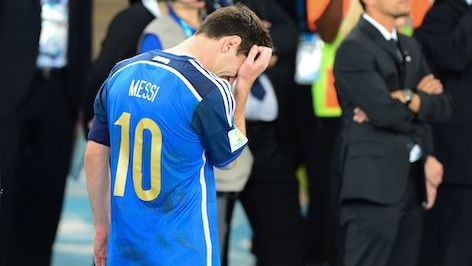 Messi to Barca: I'm Not Angry, I'm just Disappointed
Lionel Messi was left less than satisfied after Barcelona lost 3-2 to Atletico Madrid in the semi-final match of the Spanish Super Cup last night, Thursday, 9 January.
Diego Simeone's squad put on the pressure with the first goal of the match in the second half, but Barca soon replied when Messi put a point on the board shortly afterwards.
Atletico found their way back into the game when they were awarded a penalty in the 81st minute, then Angel Correa added the winning goal just five minutes later.
Messi decried the "childish mistakes" his team made, especially since his playing form was superb and the Catalans looked comfortable for most of the game – until the final ten minutes.
After the game, the 32-year-old Argentine said: "It is a shame, we played a great game, after so long we felt good again, we were in control, dominated and attacked all the time."