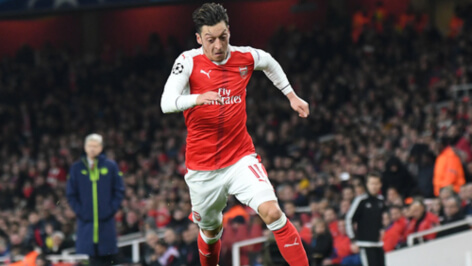 Mesut Ozil to Leave Arsenal in January?
Arsenal midfielder, Mesut Ozil, has reportedly been linked to a move to Turkish top-flight club, Fenerbahce, during the transfer window in January next year.
Since signing a new three-and-a-half year deal with the Gunners in February this year, Ozil has struggled to hit top form.
The 29-year-old midfielder also reportedly had a falling-out with head coach, Unai Emery, before Arsenal's match against West Ham last month, which Ozil supposedly missed due to illness.
According to an English media outlet, Ozil has "failed to demonstrate the work ethic Emery demands of his players".
As a result, Arsenal has allegedly begun fielding offers from interested clubs. The potential transfer fee is quoted as £42 million, although this figure is subject to change should Ozil's performance continue to worsen.
Fenerbahce president, Ali Koc, is reportedly driving the bid to bring Ozil – who is of Turkish descent – to the club. He hopes that Ozil might be willing take a drop in wages in order to facilitate the move.