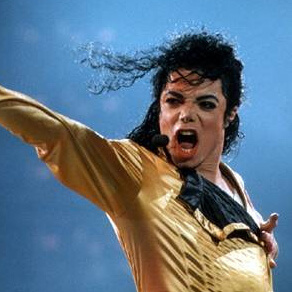 Michael Jackson Top Earning Dead Celeb
Michael Jackson is the highest earning late celebrity of 2017, according to Forbes.
This is the fifth time Jackson has topped Forbes' annual list, which ranks the posthumous income of stars that have passed away.
Jackson, who died eight years ago in 2009, earned $75 million this year, from a new greatest hits album, a Las Vegas Cirque du Soleil show and his stake in EMI's publishing catalogue.
Two other singers are in the top five: Elvis Presley is in fourth position with $35 million, and Bob Marley ranks fifth with $23 million.
Arnold Palmer, the golfing legend who died last year, was the second highest earner, raking in $40 million. His earnings come in part from Arizona lemonade and ice tea which are sold in his name.
Palmer is followed by Charles Schulz, who created the beloved "Peanuts" cartoon franchise. He earned $38 million.
See the full list:
1. Michael Jackson, musician, died 2009: $75million
2. Arnold Palmer, golfer, died 2016: $40million
3. Charles Schulz, cartoonist, died 2000: $38million
4. Elvis Presley, musician, died 1977: $35million
5. Bob Marley, musician, died 1981: $23million
6. Tom Petty, musician, died 2017: $20million
7. Prince, musician, died 2016: $18million
8. Dr. Seuss, author, died 1991: $16million
9. John Lennon, musician, died 1980: $12million
10. Albert Einstein, physicist, died 1955: $10million
11. David Bowie, musician, died 2016: $9.5million
12. Elizabeth Taylor, actress, died 2011: $8million
13. Bettie Paige, model, died 2008: $7.5million