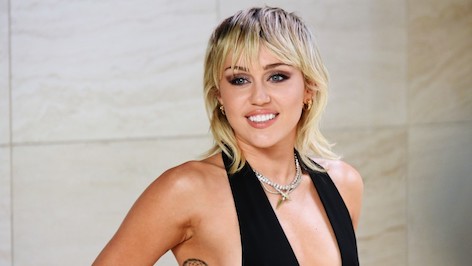 Miley Cyrus: I'm 6-Months Sober
Miley Cyrus has opened up in an interview about living a life of sobriety for the past several months.
The 27-year-old singer was being interviewed for Variety's "The Big Ticket" podcast on Tuesday, 23 June, when she confided that she had been sober for six months.
Talking to the show's host, Marc Malkin, the "Wrecking Ball" hitmaker chatted about her family's history, going to therapy, and other personal challenges.
She said: "It's been really important for me over the last year living a sober lifestyle, because I really wanted to polish up my craft. I had really big vocal surgery in November. I had freaking four weeks where I wasn't allowed to talk."
Cyrus added: "By understanding the past, we understand the present and future much more clearly. I think therapy is great."
Previously, the songstress had famously announced in 2017 that she was giving up marijuana and alcohol, but started smoking the former again in 2018 – however, just not while working.
Image Credit: Source