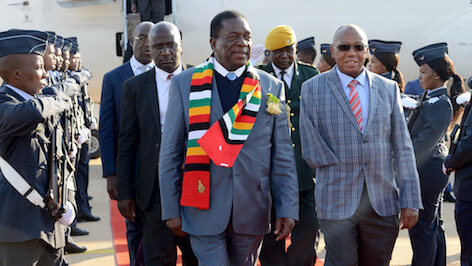 Mnangagwa Gives Ground to Trump
Zimbabwean President Emmerson Mnangagwa has offered land in the Southern Africa nation to United States President Donald Trump to build a golf course in a national park near Victoria Falls.
Speaking to a New York investors' forum this week, Mnangagwa said that he made the offer to White House delegates in late January at the World Economic Forum in Davos, Switzerland.
It is widely known that Trump is a keen golfer.
Mnangagwa said: "I had offered President Trump ground to build a state-of-the-art golf course so that as he plays he can be able to see the big five"
The offering is seen as an attempt to ease tensions between the two nations after the US imposed sanctions on Zimbabwe during the previous regime of Robert Mugabe due to reports of human rights violations.