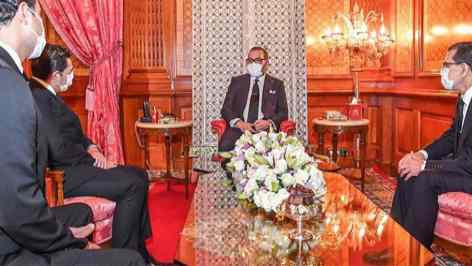 Morocco to Donate Masks, Medical Supplies Across Africa
The king of Morocco has authorised the donation of face masks and medical supplies to 15 African countries in the fight against the coronavirus (COVID-19).
In Africa, there are currently 279 658 confirmed cases of COVID-19. Out of that amount, 7 456 people have succumbed to the disease, while 130 365 have recovered.
Per a statement released by Morocco's Ministry of Foreign Affairs on Sunday, 14 June, King Mohammed VI has ordered masks and medical supplies to be sent to countries including Burkina Faso, Senegal and Zambia among 12 others.
In addition to eight million face masks, the medical supplies will comprise 900 000 visors, 600 000 hygiene caps, 60,000 medical coats, and 30 000 litres of hydroalcoholic gel.
Morocco will also be sending these countries 75 000 packs of chloroquine and 15 000 packs of Azithromycin – two drugs which are being used for the treatment of COVID-19.
Morocco has seen only 213 deaths, and around 9 280 infections, since the beginning of the pandemic.
Image Credit: Source