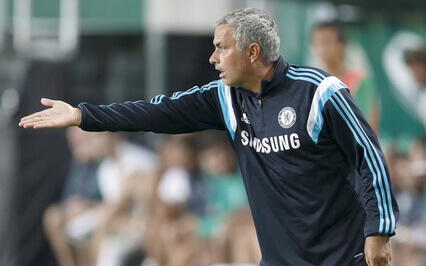 Mourinho Warns of Difficult Season for United
Manchester United boss, Jose Mourinho, has warned that his squad may be in for a "difficult season" if he is unable to make any additions before Thursday's transfer window closes.
The Red Devils have only made three summer signings so far: Brazilian midfielder Fred, young defender Diogo Dalot and back-up goalkeeper Lee Grant.
While Mourinho has been linked with a number of other players for potential transfer this season – most recently Leicester defender Harry Maguire – none of these have yet come to fruition.
The club now has until 5pm on 9 August to close any deals they are negotiating.
Mourinho said: "The other clubs who compete with us are really strong and have fantastic squads, like Chelsea, Tottenham or Manchester City, or they are investing massively like Liverpool, that are buying everything and everybody.
And if we don't make our team better it will be a difficult season for us."