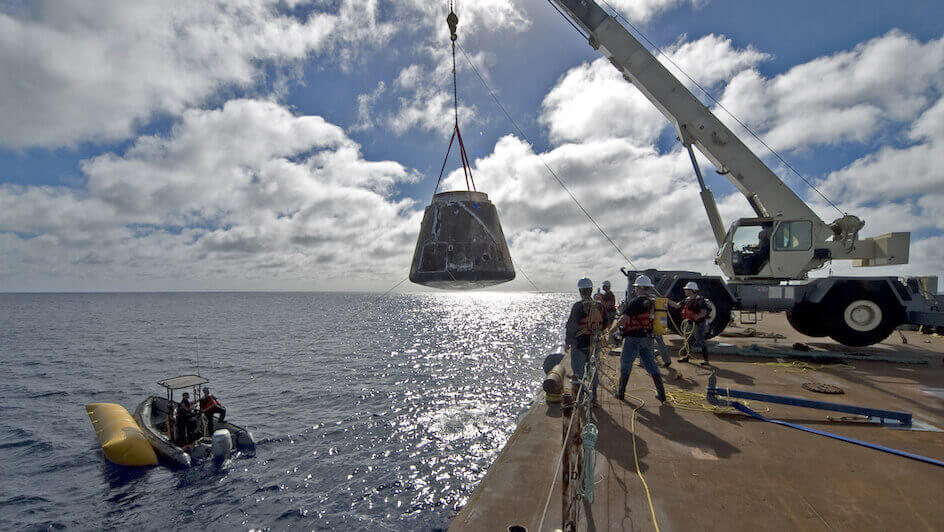 NASA and SpaceX Astronaut Splashdown Makes History
It took 45 years, a collaboration between NASA and SpaceX, and a custom rocket-made launched from US soil, but history was made on Sunday, 2 August 2020.
The Crew Dragon capsule and its passengers – Bob Behnken and Douglas Hurley – safely splashed down in the Gulf of Mexico, some 64 kilometres from the coast of Florida, marking the first ocean landing of a US spacecraft since 1975.
Behnken and Hurley had spent the last two months aboard the International Space Station.
Mission Control at SpaceX headquarters in Hawthorne, California, had warm words for the returning astronauts after landing: "Welcome back to planet Earth, and thanks for flying SpaceX."
Hurley humbly replied: "It was truly our honour and privilege."
Elon Musk, founder of the space exploration and technologies company, had an emotional message of his own: "This day heralds a new age of space exploration."
He wryly quipped: "I'm not very religious, but I prayed for this one."
The mission's success means weeks of analysing data and fine-tuning for the next launch, which is expected in late September this year.