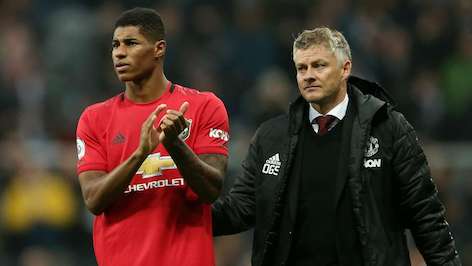 Newcastle Breaks Hearts of Man United Fans
Manchester United are feeling their continuing streak of bad luck after they lost 1-0 away to Newcastle United yesterday, Sunday 6 October.
The match's only goal came from 19-year-old Newcastle midfielder, Matty Longstaff, who enjoyed his first score in the 72nd minute, and handed his team a significant win over a listless Man United at St James' Park.
Man United goalkeeper, David de Gea, thinks the team didn't open themselves up for any "proper chances".
After the game, the 28-year-old Spaniard spoke plainly to the press, saying: "[This is] the most difficult time since I've been here. We will keep fighting."
The dismal performance from the Red Devils has given manager Ole Gunnar Solskjaer more agony to contend with, as his team struggles with an 11-game losing streak without a single win away from home.
So far, Solskjaer's side has managed only 17 points from their 18 league matches, with their last 3-0 win against Paris Saint-Germain at the Parc des Princes in March.
Image Credit: Source