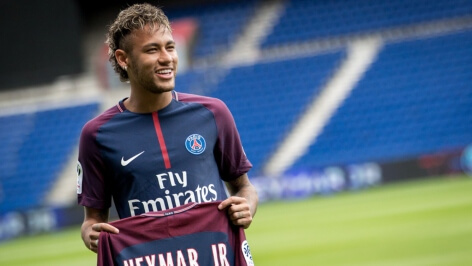 Neymar Faces Six-Year Prison Sentence over Corruption Charges
Paris Saint-Germain star, Neymar, could face up to six years in prison if he is found guilty of fraud and corruption.
The 26-year-old Brazilian, along with his parents, Barcelona president Josep Maria Bartomeu, and his predecessor Sandro Rosell, are all currently awaiting trial over alleged corruption concerning Neymar's move from Santos FC to Barcelona.
Neymar left his boyhood club to join the Spanish La Liga giants in May 2013 for a reported fee of €57.1 million. His parents were said to have received €40 million while Santos received the remaining €17.1 million.
However, Spanish prosecutors in Madrid began investigating the transfer in January 2014, as documents requested by the authorities apparently contained contradictory information.
The investigation prompted Rosell to resign from his post as president a week later, which subsequently led Bartomeu to reveal that they had actually paid €86.2 million for Neymar.
Three magistrates are set to preside over Neymar's trial, which is expected to be heard at the Audiencia Nacional in Madrid at some, still not publicly specified, date.