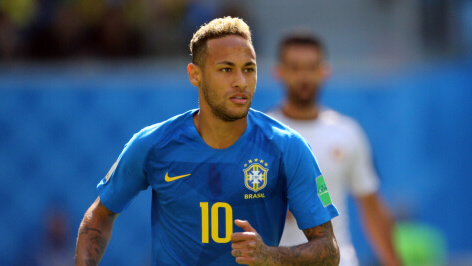 Neymar Named Permanent Brazil Captain
Brazil's head coach, Tite, announced that PSG star, Neymar, will be the permanent captain of Brazil, during a press conference on Thursday, ahead of their Friday international friendly against the US.
Tite said: "I announce the end of the rotation policy for the captain's armband. Neymar has gained a lot of maturity in the past few years, I know that he is ready to exercise this function."
Despite being criticised for his performance during the World Cup, Neymar has accepted the armband and believes the responsibility will be a good thing for him.
Reflecting on his difficult World Cup campaign, the PSG forward said: "I suffered lots of fouls during the World Cup. But it happened. It's another lesson I carry with me."
Regarding criticism of his performance, the 26-year-old said: "I want to apologise to the supporters which got mad with us because losing is a very bad thing. We believed we could [be world champions] but it wasn't possible."