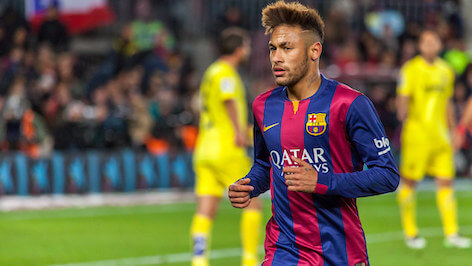 Neymar Slapped with 3-Match Ban for Punching Fan
Paris Saint-Germain (PSG) star Neymar has received a three-match suspension following an altercation with a fan last week after his team lost to Stade Rennais.
The French Football Federation announced that the 27-year-old forward would miss three domestic matches, with a further two matches suspended.
A video circulating on social media last week shows the Brazilian superstar climbing the stairs to collect his post-match medal, then punching a fan of the opposing team after a verbal exchange.
The ban effectively brings an end to Neymar's campaign this season – he had just recovered from an injury that benched him for the second half of his first season in Paris.
He had earlier enjoyed an encouraging few months under Thomas Tuchel's firm hand, but an inconvenient foot injury in January halted his efforts.
The world's most expensive player will now have to watch the Ligue 1 clash on Saturday, 11 May, from the sidelines, as well as Tuchel's two final games of the season against football clubs, Dijon and Reims.