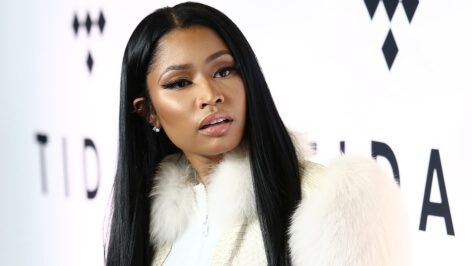 Nicki Minaj Refuses to Press Charges Against Cardi B
Nicki Minaj has reportedly decided not to press charges against Cardi B, who attacked Minaj last Friday night in New York City.
Both rappers were attending a New York Fashion Week event at The Plaza Hotel, when Cardi B approached Minaj on the second-floor balcony.
The confrontation turned physical when Minaj's security team stepped in and created a barricade between the pair. This prompted Cardi B to throw a shoe at the "Superbass" hitmaker and scream obscenities.
Cardi B was escorted out of the event by security. She later explained on Instagram that she was provoked after Minaj allegedly made negative comments about the "Bodak Yellow" hitmaker's one-month-old daughter, Kulture.
A source close to Minaj said that she "was unscathed and nobody on her team was injured either, so she sees no reason to file a police report and carry on with the drama".