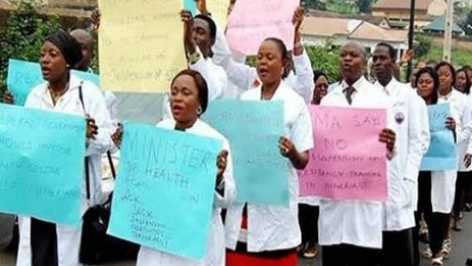 Nigeria: Doctors End Nationwide Strike
Doctors in Nigeria have ended a week-long strike over welfare and inadequate protective equipment in the midst of the coronavirus (COVID-19) pandemic.
Last Monday, 15 June, resident doctors in state-run hospitals across the west African country downed their tools in protest of both the lack of the "grossly inadequate" provision of protective equipment, and hazard pay for those treating COVID-19 patients.
Other demands included improving general welfare, and protesting dismissals or pay cuts for doctors in two regions.
However, per the National Association of Resident Doctors – which represents 40% of Nigeria's doctors – they suspended strike action today, Monday 22 June.
This is because they not only want to give the government time to fulfill their demands, but also because of a recent spike of new COVID-19 cases in the country. It has not been specified how high this spike was.
There are currently 20 244 confirmed cases of COVID-19 in Nigeria. Out of that amount, 518 people have succumbed to the virus, while 6 879 have recovered.
Image Credit: Source