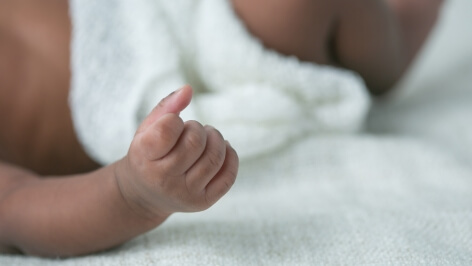 Nigerian Doctors Successfully Separate Conjoined Twins
A team of Nigerian doctors has successfully separated a set of conjoined twins in the country's capital of Abuja.
Led by Dr Nuhu Kwajafa of the Global Peace Initiative, the team conducted the surgery on Tuesday, 30 October, at the University of Abuja Teaching Hospital in Gwagwalada.
Per media reports, the twins were born in June this year but could not be separated until they were four-months-old.
In a statement posted on Instagram on Wednesday, Dr Kwajafa confirmed the success of the surgery.
He also thanked the the Speaker of the House of Representatives, the Right Honourable Yakubu Dogara, for settling the medical bill on behalf of the twins' family.
Dr Kwajafa said: "We wish to express our profound gratitude, as we say a massive thank you to Rt Hon Yakubu Dogara, for his kind hearted and extremely generous gesture to the successfully separated twins and their family … God bless you Sir [sic]."